Meet Our Donors
We thank all our planned-gift donors for their generous support. Here are some of their stories.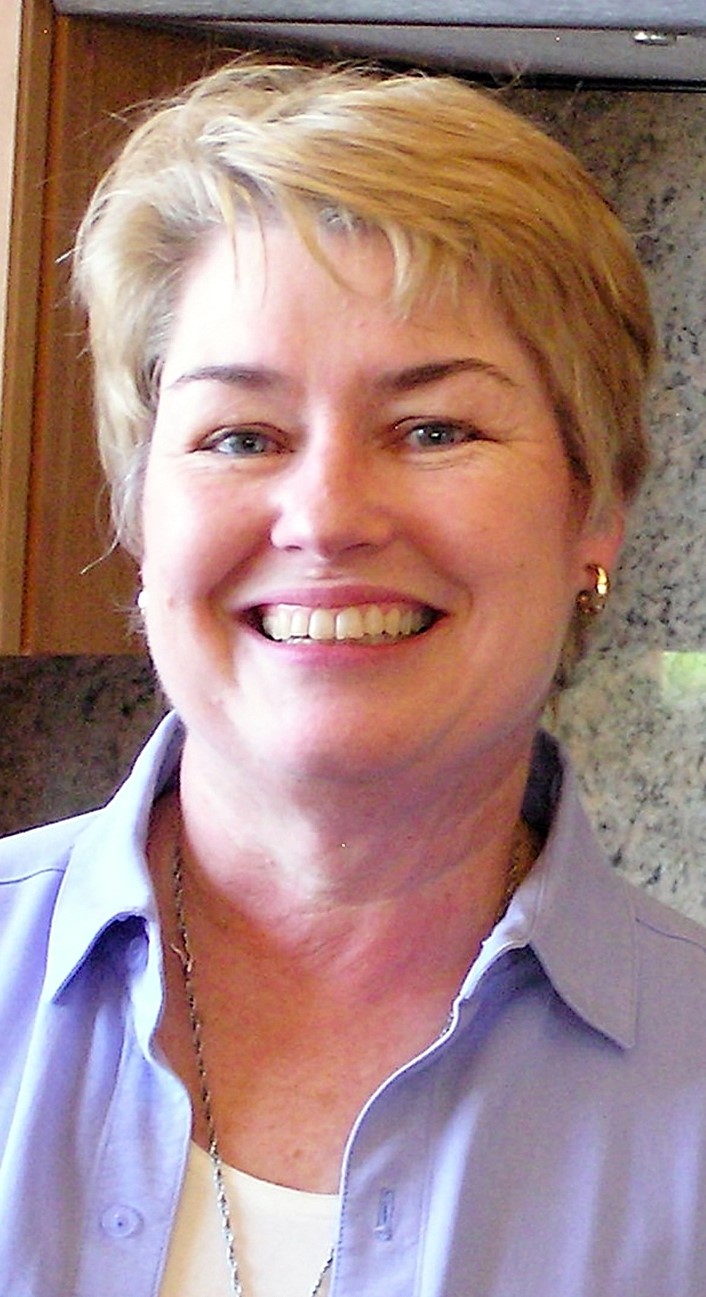 Anne Hannigan
Dear Friend,
The Sisters of Notre Dame de Namur have been a constant blessing in my life. Their belief in the goodness of God and the giftedness of each student enriched my life in classrooms years ago. Later, as an Associate of the SNDs, I became increasingly aware of other Notre Dame ministries in this country and around the world. This good work needs our support now and for the future.
Over the years of our marriage, my husband, John, came to share my appreciation for the Sisters and for their ministries. Together, we were able to visit SND ministries here in the U.S., in Belgium, and in South Africa. In each ministry, we experienced transforming communities bringing the goodness of God to those most in need.
Like many of you, we have also supported the Sisters through annual giving for many years. We wanted the opportunity to extend that support beyond our lifetimes so we decided to make a gift to the Sisters through our trust.
When John died last November, I was particularly grateful that we had planned ahead, through our trust. The trust allows us to provide for both our family and those organizations and groups, like the Sisters, that we have supported throughout our lives.
Thank you so much for considering your own legacy gift to the Sisters of Notre Dame de Namur.
Best Regards,
Anne Hannigan Member, St. Julie Billiart Legacy Society
---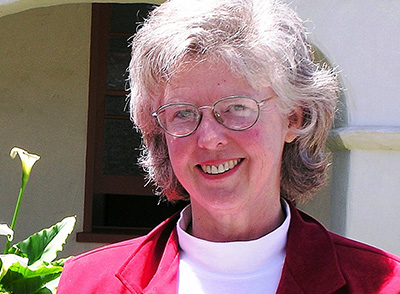 Marilyn McElhaney
Marilyn McElhaney (College of Notre Dame, Class of 1968) values the strong influence that the Sisters of Notre Dame have had on her life. She can trace that influence to her days at the College of Notre Dame when she took a sociology class from Sr. Roseanne Murphy. Sr. Roseanne's passion and joy in teaching sociology was contagious and Marilyn soon changed her major from history to social sciences. Marilyn loved her time at CND and made life-long friendships there.
Marilyn later attended graduate school at Santa Clara University and received an M.A. in Counseling Psychology. She then taught in Catholic elementary and high schools for 20 years. Most of her students were first-generation Americans whose parents immigrated from the Philippines or Latin America. Now retired, Marilyn volunteers her time in the Stephen Ministry, which is a national program in both Catholic and Protestant churches, in which volunteers provide a listening Christian presence for people who are going through life transitions.
In retirement, Marilyn has also had the opportunity to combine her favorite things – spirituality, love of learning, and travel - through her participation in three European pilgrimages. Marilyn counts the pilgrimage to Germany and France with Franciscan priest Richard Rohr as one of the highlights of her life. The pilgrimage led by Sr. Roseanne, to Cuvilly, the French village where St. Julie Billiart grew up, and to the Notre Dame Motherhouse in Namur, Belgium, was equally inspiring and enriching.
Sr. Roseanne was also Marilyn's sponsor when she became an Associate in 2003. Being an Associate has given Marilyn "companions on the journey," and an opportunity to be part of a vibrant and growing community." Days of prayer and retreats have "deepened and broadened her understanding of Christ's presence in our lives, "she said. In appreciation for the Sisters' strong and positive presence in her life, Marilyn makes annual contributions to the Sisters, and has decided to remember the Sisters in her will. The Sisters are grateful for her long-time friendship and commitment to their work.
---
Jan Salberg
"I received a superior education from the Sisters that I constantly refer back to," says one of our newest St. Julie Billiart Legacy Society members, Janice Perlenda Salberg (NDSJ 1944)
Jan grew up in San Jose, and she and her late husband Joe raised their children in San Jose. Jan still lives in San Jose, where she participates in a book club, attends the opera, and enjoys dining at the many restaurants in Santana Row.
Jan considers her legacy gift a tribute to the "wonderful Sisters" who taught her in elementary school and high school and prepared her for the future "so beautifully and with such love." You can see her in this video talking about why she is remembering the Sisters in her will and why she hopes you will too.
---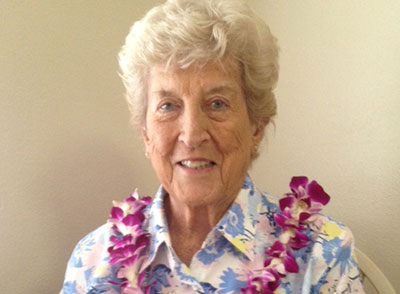 Maggie Kennedy
Margaret O'Shea Kennedy always felt grateful for the education she received from the Sisters at Mt. Carmel School in Redwood City and at Notre Dame Belmont (NDB). That education was quite an influence on her career, with Maggie becoming a teacher and elementary school principal. Maggie, who graduated from NDB in 1945, wanted to make a significant gift to NDB and to the retired Sisters.
Maggi found a flexible and easy way to do this, by designating in her trust that the Sisters receive her home near San Diego and her vacation house in Palm Springs. The income from the sale of these properties will ensure that the retired Sisters are supported and also help students at NDB who need tuition assistance.
When Maggie died on April 8, 2015, the feast day of St. Julie Billiart, St. Julie must have been part of a big heavenly welcome to Maggi! Her legacy gift is deeply appreciated by the Sisters. May she be blessed a hundredfold.
---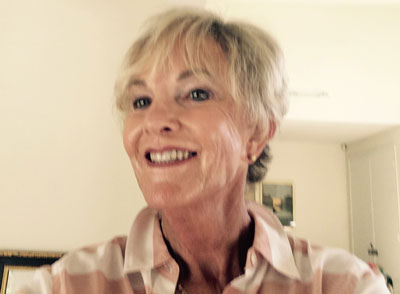 Melinda Bollinger
Melinda Royer Bollinger has always felt "very connected to the Notre Dame family." It's no wonder she feels this way. She is a graduate of Notre Dame High School, Belmont (NDB)class of 1958, and attended the College of Notre Dame (CND) for two years. Her mother went to Notre Dame High School, San Francisco with Sr. Catherine Julie Cunningham, and her grandmother, who lived one block from Mission Dolores, ran the cafeteria there. Her grandmother told Melinda that the Sisters would always take care of her, and after Melinda's father died young, the Sisters helped keep Melinda and her sister on a good path.
Melinda enjoyed her years at NDB and CND and she still meets regularly with a group of friends from high school. She also continues her charity work with various children's organizations, and enjoys traveling, and spending time with her four sons and five grandchildren.
The Sisters provided Melinda with an excellent academic education and instilled in her values and a sense of responsibility. Melinda has never forgotten the Sisters or the strong Catholic education she received from them, which is "so needed in today's world." That is why she has chosen to remember the Sisters in her trust. "The Sisters are pretty special women," Melinda says with a smile, "I owe them a debt of gratitude."
---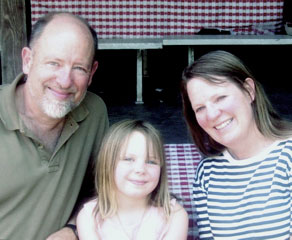 A Portrait of Giving
"The gift of the Sisters of Notre Dame in my life did not end with my graduation in 1975. Becoming involved with the NDB alumnae and the California Federation of ND Alumnae began a whole new chapter in my life, and I have come to know many of the Sisters and other graduates of Notre Dame. Although we went to different schools at different times, we all have one thing in common — our gratitude for the inspiration the Sisters have brought to each of our lives. This ongoing gift from them is why my family has remembered the Sisters in our will."
Judith Mahnke teaches high school in San Francisco and lives there with her husband, musician Marc Baum, and their daughter Sarah, now in high school.