Meet Our Donors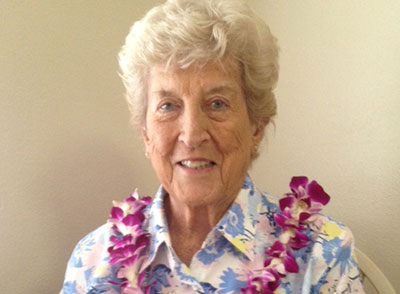 Maggie Kennedy
Margaret O'Shea Kennedy always felt grateful for the education she received from the Sisters at Mt. Carmel School in Redwood City and at Notre Dame Belmont (NDB). That education was quite an influence on her career, with Maggie becoming a teacher and elementary school principal. Maggie, who graduated from NDB in 1945, wanted to make a significant gift to NDB and to the retired Sisters.
Maggi found a flexible and easy way to do this, by designating in her trust that the Sisters receive her home near San Diego and her vacation house in Palm Springs. The income from the sale of these properties will ensure that the retired Sisters are supported and also help students at NDB who need tuition assistance.
When Maggie died on April 8, 2015, the feast day of St. Julie Billiart, St. Julie must have been part of a big heavenly welcome to Maggi! Her legacy gift is deeply appreciated by the Sisters. May she be blessed a hundredfold.